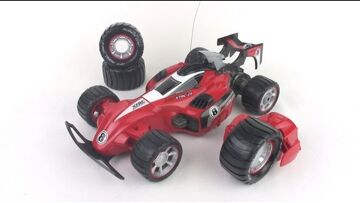 Reviewed at Silverlit's XTRC-01 3-in-one transformable RC automobile, obtainable at Radio Shack. This was a part of a totally i...
Interactive Bluetooth R/C Mercedes SLS AMG Car Review Today we review a very different type of R/C car. Yes, you can use your iOS de...
Full review at Silverlit GT Champions Super Drift RC car tested. Available at Radio Shack in the US.